Discover our garden on a horse-drawn carriage!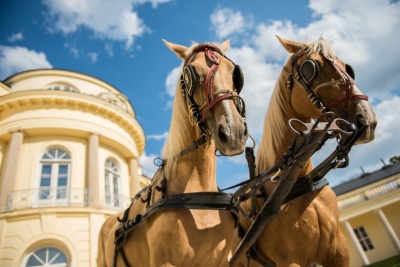 It is a huge experience for young and old alike, for those who want romance, to walk around the area of the castle park, the settlement of Fehérvárcsurgó and the area of the reservoir with the rhythmic knocking of horseshoes.
The program can be implemented at any time during the day, however, we would like to draw the attention of our dear guests to indicate their intention to book a few days in advance.

The duration of the private carriage ride is approx. 1 hour.

Participation only with pre-registration!

---
For more information and registration:
8052 Fehérvárcsurgó, Petőfi u. 2. Tel. 06 21 311 04 26; e-mail: hotel@karolyikastely.hu;