Conferences, corporate events at the highest level!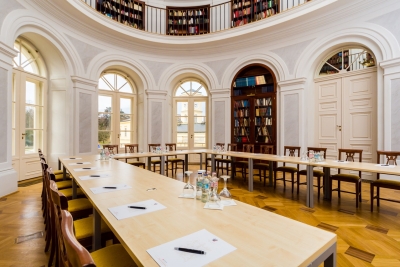 The Károlyi – Castle is the only gem of County Fejér, which is far from the bustling, busy city, yet also easily accessible from Budapest, and situated in a beautiful natural setting. Make your event unique and hold your corporate event in a special, elegant environment, where high-quality services are provided in impressive surroundings.
At the Károlyi-Castle Hotel & Restaurant, we await our guests coming for the events with elegant conference packages, quality services and programs. Our spacious rooms with natural lights are suitable for arranging small- and medium-sized conferences, trainings, meetings, as well as high-scale conferences, receptions, balls, exhibitions, or other, even large events.
Our 500 sq.metre baroque cellar is perfect place for gastro workshops, thematic evenings.
The 50 hectare park with a small lake is suitable for outdoor teambuildings.
Energising, colourful and seasonal menus with a local and a little French influence.
Ensuring guests are nourished and refreshed is an important part of any quality meeting or event experience.
Technical equipment
- Flipchart with pens
- Projector, screen
- Pulpit
- Overhead projector
- TV, DVD player
Room capacity
Add relaxation to your event!

| | | | | | |
| --- | --- | --- | --- | --- | --- |
| | Főispán room | Saloon | Ballroom | Library | Festetics room |
| Place (m2) | 140 | 130 | 86 | 75 | 44 |
| Reception (person) | 150 | 130 | 80 | 80 | - |
| Classroom style (person) | 120 | - | 60 | 70 | - |
| U shaped (person) | 60 | - | 30 | 24 | - |
| School desk shape (person) | 80 | - | 48 | 36 | |
| Round table (person) | 96 | 32 | 60 | 60 | 12 |
The cozy castle cellar is the best place for our outstanding Chef to show his art. The gripping cooking show with the elegant Kreinbacher champagne tasting makes your event unforgettable.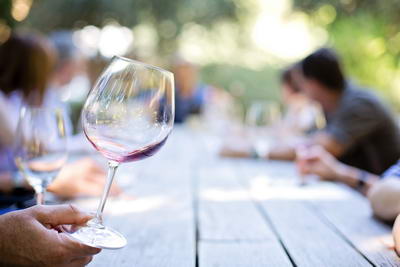 Have you ever heard the expressions 'velvety, smooth, acidulous, aromatic, fruity' among the experts qualifying wines, but you haven't understood or really felt what these phrases mean? At us, you can taste the quality bottled wines made from grapes ripened on the slopes of the Hungarian or even the French wine regions by the help of a Sommelier. Through planting and harvesting, you can learn about the process of fermentation and development of flavours. You will understand what it is like when the wine almost melts in your mouth.
A sport giving self-confidence, not only for men!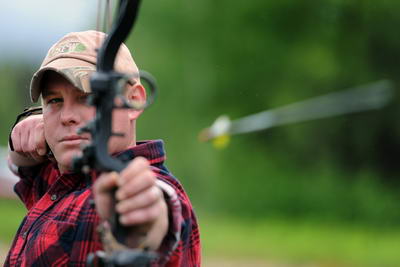 Right now, you can try this elegant, gentlemanly program! By the help of our archers, you can evoke Robin Hood's spirit and get into the hero's skin for a few hours. Try whether you can hit the target and feel the experience of the archery bringing up ancient Hungarian traditions.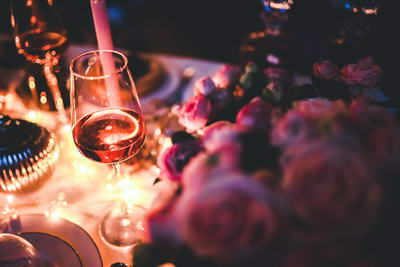 Make your event memorable and learn about the Hungarian pálinka culture a bit differently. As part of the tasting, you can get a glimpse into the everyday life of Hungarian brandy producers by the help of a Sommelier. You can find out how the special drinks, evoking traditional Hungarian flavours, are made, as a result, you will certainly understand why brandy lovers exist.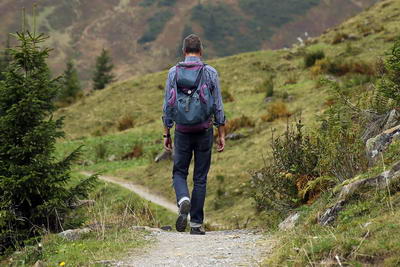 By the help of our hike leader, our guests can go on a team building hiking trip full of feeling, where taking advantage of the darkness of night, they can take the road with a headlamp and get acquainted with the nature at night. In the nightly silence, our visitors can observe the mysteriousness of the nature's sounds and feel the wonder of nightly nature sitting on the edge of the mountain climbed during the hiking.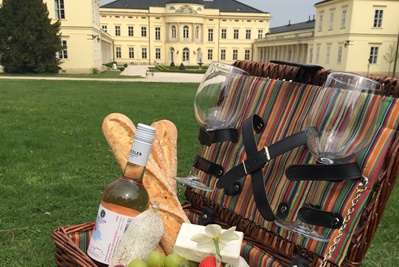 The Károlyi-Castle Hotel & Restaurant's 50-acre park with ancient trees nearly pours out exuberant energies. A light picnic break in the nature during a conference refreshes the mind, soothes the soul, so thus returning from the break you can continue your conference or meeting even more effectively.