Weddings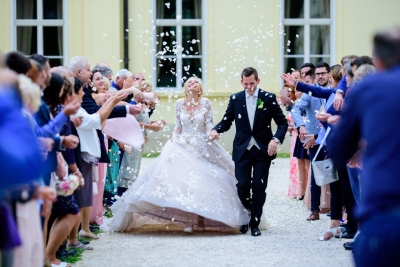 The elegant atmosphere of the chateau , with its private chapel accommodating 120 people, and its 50 hectares of parkland, provides an exceptional setting for wedding ceremonies, civil and/or religious, and for the whole day's celebrations.
The reception rooms of different sizes offer seating for 200 diners. The "lace terrace" - a unique architectural gem, and the candle-lit central court provide an unparalleled backcloth for receptions, birthday parties and, of course, for wedding banquets.
Come and absorb the spirit of the place, immerse yourself in its elegance and live the most beautiful moments of your life as lord or lady of the manor.
Bankett manager
Tel.: +36 30 / 458 3236
E-mail: sales@karolyikastely.hu