We offer this to you in the castle
The building now consist of twenty bedrooms, several libraries richly stocked with books on the social sciences, six meeting and conference rooms, of different sizes and fully equipped, a 500 sq. metre baroque cellar, and a restaurant seating eightypeople.
It is a proven fact that formerly peop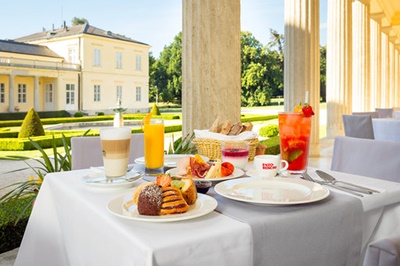 le could also mentally indulge in relaxation from the second day of their holiday, in contrast with the current faster pace of life when your body is able to do the same only on the fifth day.
Our aim is to prove to you that it is possible to spend a few days without modern technological devices – giving your mind to total rest and relaxation.
Reception
Restaurant
Elevator
Iron is available at the reception
Minibar
Free wifi
Alarm
Program organization
Central safe, luggage store
Minibar
Free parking
Best price guarantee
Did you find a better price in another website?