Taste the high society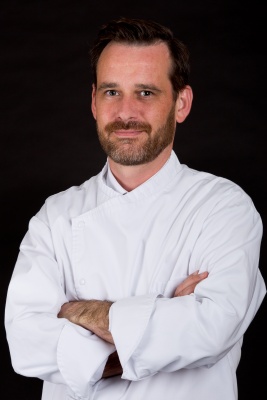 Our kitchen presents a wide range of Hungarian and French bistro cuisine. The wines of the traditional Hungarian wine regions are meant to crown the culinary experiences waiting for you in our restaurant in a worthy way.
The sheltered terrace beneath the colonnades is open from spring until autumn and offers an outstanding view of the central court with its fountain playing. Here guests can enjoy their lunch and the rays of the sun. The back terrace offers a panoramic view over the valley extending behind the chateau, where the eye can travel many tens of kilometres.
Our dishes are prepared using careully selected fresh ingredients, sourced from local and regional producers.
Our restaurant , open throughout the year, offers gastronomic specialities in an elegant setting. It's dominant colour is red , and its warm atmosphere is underlined by discrete background music. We hope that as soon as they step inside, our guests are captured by the welcoming atmosphere of the place.
The restaurant seats 80 people, but bigger groups can be easily accommodated in the large reception rooms of the chateau.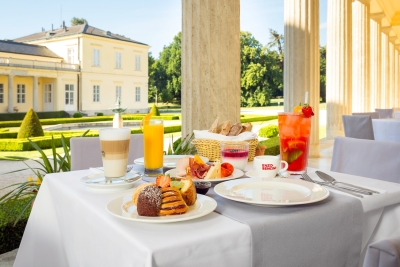 Breakfast:
Depending on the occupancy we avait our guest with our rich breakfast presented in buffet or á la carte style from 8 AM to 10 AM.
Half board:
Those guest who wish to have half boarding, are welcomed with buffet stly or a 4 course menu for dinner. Of course if you wish to exchange dinner for lunch, just let us know.
Our kitchen is open every day from 12 AM-8PM. Please order your dinner until 7.45 PM.
Gergely Varga
Executive Chef